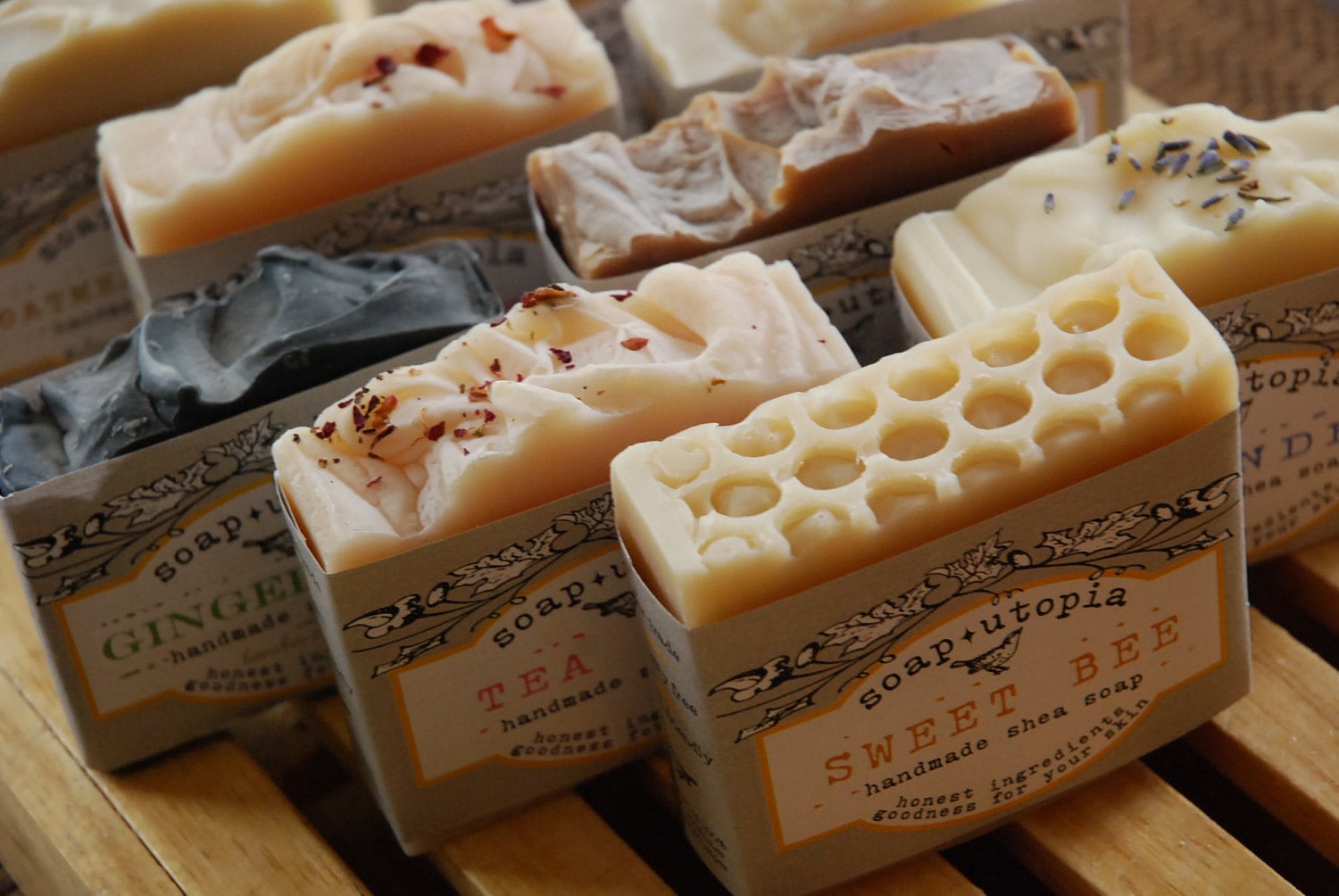 This recommendation is close to my heart because I love Canadian-made, and I also love natural beauty products.
Soap Utopia
makes gorgeous, natural soaps in Oakville, Ontario. I love the Baby Me unscented baby soap for the boys, and Steven and I use the Muskoka Boathouse and Oakmoss scents because they're nice and unisex (well, they're unisex if you're me and you're not into ultra-feminine, floral scents). I also love the lip-balms, they work better for me than anything I've bought at a drugstore (including Burt's Bees) and have lovely scents. Lily treats her customers well and I won't buy any other soaps for our family.
Four-bar bundles
for $22.60 with flat-rate shipping.